FOOD DELIVERY. A NEWLY ESSENTIAL BUSINESS.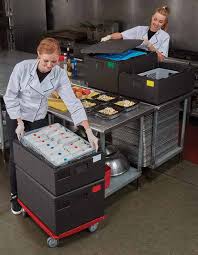 The coronavirus shutdown has shined a light on the important role food delivery services play in our world.
In recent weeks, we have seen our Foodservice OEM customers pivoting their businesses to accommodate the demands of a changing market.
Recently, one of our customers created some stacking insulated food boxes that have a dolly that accompanies them. As their trusted supplier for casters and wheels, we were contacted to help find the perfect, low cost, low profile, high performance caster for their application. Linco navigated through our global network of manufacturing partners to find the perfect caster that would meet their inventory, quality, and pricing criteria.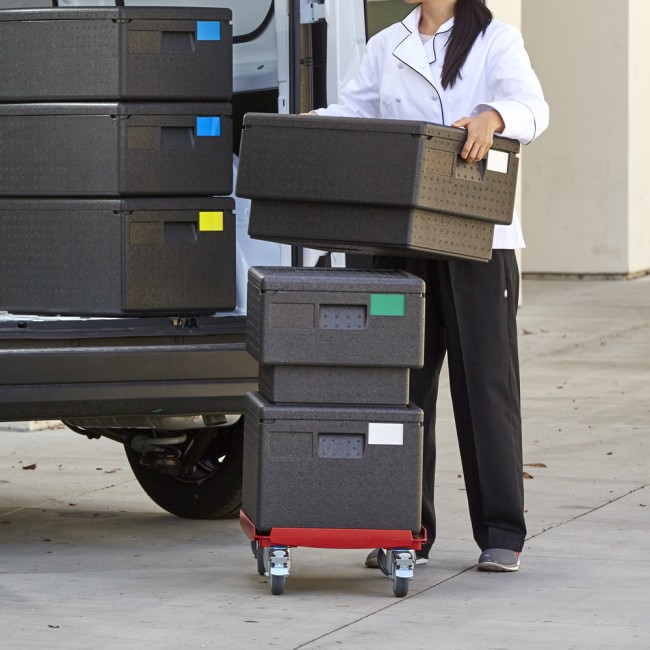 After having in depth discussions with over a dozen suppliers in order to meet our customers low price point, and high volume demands. Our team was able to source the perfect product produced by one of our partnering factories in China.
The caster choice...
4" TOTAL LOCK SWIVELS NSF LISTED W/ TOP PLATE

Plating: Zinc
Wheel Diameter: 4"
Tread Width: 1.25"
Wheel Type: POLYURETHANE
Wheel Color: GREY ON BEIGE
Bearing Type: BALL BEARING
Fastening Type: PLATE
Fastening Size: 3-5/8" X 2-1/2"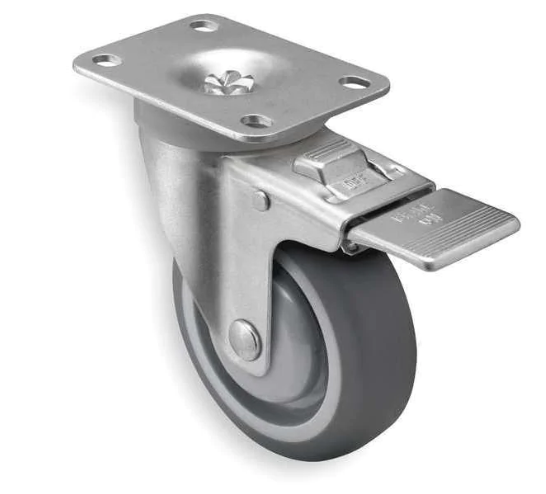 THE LINCO VALUE PROPOSITION
LOW PRICE
ENGINEERING SUPPORT
RELEASED INVENTORY
MULTIPLE NATIONAL AND INTERNATIONAL SHIPPING POINTS